Allisan Lee Adams
Telephone: 203.272.2010 or 860.322.2030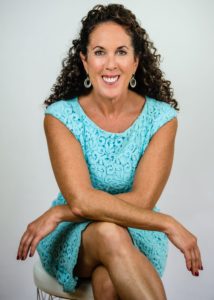 Allisan Lee Adams has over 30 years of experience providing pleasant, prompt and precise legal services to individuals and families.
In real estate transactions, she conducts closings for buyers and sellers of homes, as well as for borrowers who are refinancing their mortgages.
She also handles personal injury actions resulting from automobile, motorcycle, slip and falls and other accidents resulting in injury or death.
In drafting legal documents such as wills, living wills and powers of attorneys, Allisan will often execute documents for clients who are unable to come to her office, either at their homes or in the hospital. For those families who need assistance with estate administration after a loved one has passed away, Allisan will relieve anxiety in leading them through the Probate Court process.
In divorce matters, through a non-adversarial process, Allisan serves as a skilled mediator, collaborator or advisory counsel.
Attorney Adams' Credentials

Allisan is admitted to practice in Connecticut. She has also handled cases in the United States District Court, the District of Columbia Court of Appeals and the United States District Court of Appeals for the 2ndCircuit.  She received a law degree from the University of Connecticut School of Law and a bachelor's degree, Magna Cum Laude, from Wellesley College. Allisan is a member of the Connecticut Bar Association, the Connecticut Council for Divorce Mediation and Collaboration Practice (CCND), the Collaborative Divorce Team of Connecticut, Divorce Solutions of Connecticut,  the International Academy of Collaborative Professionals, and the National Association of Professional Women. Allisan is admitted to the United States Supreme Court.

A member of the Cheshire Chamber of Commerce, Allisan has long been involved in the Cheshire community.  She was Co-Valedictorian of the Cheshire High School Class of 1982 and has raised her family in her hometown. She served on the Boards of Directors of JDRF and the Jewish Federation of Greater New Haven.  For over 15 years, she served as Vice President of Project Quetzal , a non-profit organization assisting women and children in Guatemala.  Allisan also volunteers at The Ronald McDonald House in New Haven.  She is a Delegate/Member of Hadassah. She served as Family Readiness and Support Group Leader for the 143rd Combat Sustainment Support Battalion (CSSB) of the Army National Guard of Waterbury.

"Thanks for all of your help. . . It became more complicated than I ever thought it would. It was worth it though, since we were done so quick in court." A Divorce Mediation Client, where Attorney Adams served as Advisory Counsel.

"If we could communicate as well at home as we do in your office, we wouldn't be getting divorced."

A Collaborative Divorce Client, who recognized the integrity of the Collaborative Divorce Process.