DIVORCE WITH DIGNITY : Call for an appointment 203-272-2010

My family practice is dedicated to restoring respect and cooperation to the divorce process through one of two non-adversarial methods—mediation or collaboration. I also serve as advisory counsel when parties are using another mediator or choose to represent themselves.

Court battles can be spiritually and financially devastating, because divorce is a time when emotions run highest and financial resources run lowest. Divorce mediation and collaboration are two effective alternatives to litigation that allow for healthier transitions for the separating couple and their children, while providing the couple with more control over the outcome. Both mediation and collaboration focus on solutions rather than problems and are based on a shared commitment to minimize emotional and financial damage. Both processes respect the needs of each individual and create a foundation for effective co-parenting.
Non-Adversarial Divorce: Mediation & Collaboration
MEDIATION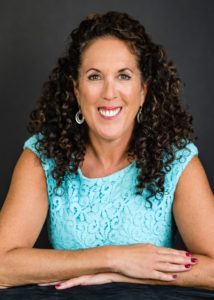 Mediation offers the parties an opportunity to reach an amicable settlement agreement with the assistance of a trained, neutral third party, who facilitates discussion and provides information necessary for the couple to resolve their differences. It is recommended that each party retain independent advisory counsel to address their respective personal legal questions, because a mediator does not represent either party and cannot give legal advice. All communications a mediator has with one spouse, must be disclosed to the other.  However, confidentiality is respected with regard to third parties. Mediation is a process that requires the spouses to trust one another with regard to financial issues and to act in good faith. As with collaboration, mediation allows the parties to maintain more control over the process and outcome than they would have in a litigated case.
COLLABORATION
Collaboration is a process where each spouse receives independent representation by their attorney, who also participates as a skilled facilitator at meetings that occur in the comfort of a law office rather than the hallways of a courthouse, in an effort to reach a settlement agreement.  Other than the final hearing where the parties, with the assistance of their collaborative attorneys, appear to put their agreement on the record, the process occurs outside the courthouse. The lawyer's role in collaboration is to address legal issues by analyzing problems, providing creative options, and helping the parties find solutions that meet their needs and goals. The integrity of the Collaborative Practice depends upon three key principles:
(1) A commitment to exclude court interference;
(2) An honest and voluntary exchange of information by both parties; and
(3) A solution that addresses all the issues and concerns of each spouse.
The Collaborative Divorce allows spouses, when necessary, to take advantage of child and financial specialists, divorce coaches and other professionals who participate as a team. This is referred to as an interdisciplinary Collaborative Divorce. When such professionals are needed, the advantage of the collaborative approach is that the parties are choosing a neutral specialist–all who have been trained to handle collaborative divorces–rather than hiring two separate specialists in each required field.
CIVIL UNION DISSOLUTION
Partners of a civil union experience essentially the same legal process as a married couple divorcing. The goal of mediation or collaboration in dissolving a civil union is also the same as in a divorce — to creatively and respectfully find a way to resolve any issues of conflict.
LEGAL SEPARATION
The legal separation process is identical to that of a divorce, except the result is such that the couple chooses to live apart while remaining married, subject to certain rights and obligations as set forth in a settlement agreement. Like a divorce, the Settlement Agreement is incorporated by reference into the Judgment and its terms become orders of the court.  The key difference between a divorce and legal separation, is that following a legal separation, each spouse is not free to remarry.
ADVISORY COUNSEL
When parties are using another mediator, or choose to represent themselves, I can serve as a consultant in the following ways:
Assist pro se parties (individuals representing themselves) through the legal process
Draft a settlement agreement based on terms reached by the parties independently or through mediation
Negotiate agreements
Provide a second opinion
Review drafts of a settlement agreement prepared by another professional
SETTLEMENT AGREEMENT
Connecticut courts refer to the termination of a couple's marriage as a dissolution of marriage. The culmination of a dissolution of marriage results in a Judgment, whereby each spouse is free to remarry. The successful result of mediation and collaboration is a settlement agreement reached by the parties that is incorporated by reference into the Judgment. The terms of the settlement agreement delineate the rights and obligations of each party and become orders of the court.
A comprehensive settlement agreement includes, but is not necessarily limited to, the following issues: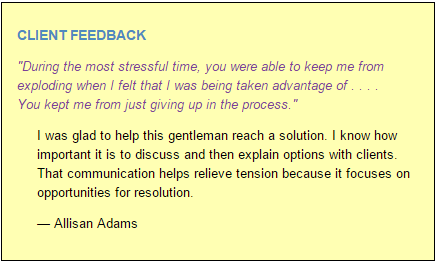 Alimony
Child Support
Custody
Division of Assets
Division of Debts
Educational Support Order
Health Insurance
Life Insurance
Parenting Plan
Retirement/Pension/Deferred Compensation
Tax Deductions